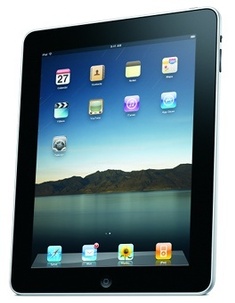 Today the iPad 3G went on sale at AT&T stores across the US. Meanwhile, Verizon introduced a competing deal, bundling a regular iPad with a WiFi hotspot.
Verizon's bundled alternatives are priced essentially the same as their 3G counterparts. They are charging $629 for the 16GB model, $729 for 32GB or $829 for 64GB.
Data plan details are similar, but not exactly the same. While AT&T offers a choice of 250MB or 2GB per month for $14.99 and $25 respectively, Verizon customers can choose from 1GB per month for $20, 3GB for $35, 5GB for $50 or 10GB for $80.
Of course the availability of the iPad from Verizon has led to more speculation about the
oft-rumored
, but
never confirmed
, partnership between Apple and Verizon for a
CDMA version of the iPhone
. Many industry analysts and tech bloggers have suggested this is further proof such a device must be on the way.
In reality there are only two conclusions you can legitimately draw from this development, neither of which is much of a revelation. Verizon wants to compete with AT&T and Apple wants to
sell more iPads
.