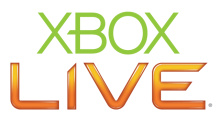 Microsoft
has said today that gamers spend 1 billion hours on
Xbox Live
each month, a significant amount of hours by any standard.
The company said recently that there are just over 25 million Xbox Live users so that means every Xbox Live gamer is spending an average of 40 hours per month playing games or
streaming
movies on their consoles.
Microsoft added that they have seen a 157 percent increase in the last year in the amount of time users are spending watching movies and TV shows via
Netflix
or other services.
12 million XBL users are watching at least 30 minutes of content every day.
Adding
to the numbers
is Microsoft's expansion of the service, with the number of countries offering access now standing at 35.