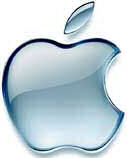 Apple
has responded to a lawsuit brought against it by
Motorola
earlier this month with its own patent infringement lawsuits.
The Cupertino-based iPhone-maker sued Motorola alleging the company's smartphone line-up and the operating system used by its handsets violate the company's intellectual property. Apple filed the two lawsuits on Friday in the U.S. district court in Wisconsin.
Earlier this month, Motorola filed a complaint with the
U.S. International Trade Commission (ITC)
claiming that Apple's
"i"
devices infringe on their patents, as well as some Mac computers in its line-up. The three complaints include 18 patents, all of which relate to
"early-stage innovations developed by Motorola in key technology areas found on many of Apple's core products and associated services, including MobileMe and the App Store."
The patents are related to
"wireless communication technologies, such as WCDMA (3G), GPRS, 802.11 and antenna design, and key smartphone technologies including wireless email, proximity sensing, software application management, location-based services and multi-device synchronization."
Apple's complaint covers most of Motorola's currently shipping
Android
-based devices, including the Droid, Droid 2, Droid X, Backflip, Charm, Cliq, Cliq XT, Devour and i1. It claims to have over 200 patents related to multi-touch and has argued that others, such as
HTC
, are also copying its technology.
Motorola has contended that Apple is really waging a proxy war against Google by targeting its hardware partners that use the Android operating system, a rival to iPhone and iOS.
Apple is accusing Motorola of violating six of its patents and is seeking a permanent injunction and an unspecified amount in damages.