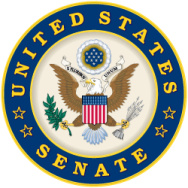 United States Senators have said it is unlikely that Cyber security legislation will pass this year as the 111th Congress comes to an end.
Recognizing that critical infrastructure of the United States depends on computer and network systems, legislators are debating what powers should be given to the U.S. President to respond to, and handle situations such as cyber attacks.
Countries like the United Kingdom and the United States have expressed concerns that some critical systems (health, transport, defense etc.) could be affected by cyber attacks launched by cyber criminals or
rogue
states. Lawmakers in the U.S. are
looking to pass new legislation that would give the President powers to handle attacks from the Internet or threats of attacks
, but say that any legislation is unlikely to pass this year.
"I'm not optimistic of major cyber security legislation passing at this late time."
Republican staff director on the Senate Intelligence Committee
Louis Tucker
said.
"Considering the objections to some of the cyber bills out there, comprehensive legislation will probably have to wait until next year."
A piece of legislation backed by Sens. Joseph Lieberman, I-Conn., Susan Collins, R-Maine, and Tom Carper, D-Del has some privacy activists concerned.
ACLU
legislative counsel
Michelle Richardson
said the problem is the legislation fails to specify the powers it wants to grant to the President.
Defense News reports that the bill states:
"The president would be granted emergency measures to protect the nation's most critical infrastructure if a cyber vulnerability is being exploited or is about to be exploited."
Aides to the sponsoring Senators have said the bill does not authorize the government to take over critical infrastructure.
"The Obama Administration must disclose what authority it thinks it already has before the new legislation can be considered,"
Richardson said.