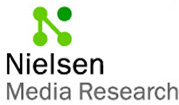 According to the latest figures from
Nielsen
, 28 percent of U.S. mobile phone owners own smartphones, as of the Q3 2010.
The strong growth was attributed mainly to an explosion in
iPhone
and
Android
device sales.
While all data firms release different numbers for the same data, the consensus is clear.
RIM
still leads the market, with
Apple
a close second. Android, seeing incredible growth, continues to take share.
For the quarter, RIM controlled 30 percent of the U.S. market for smartphones, followed by the iPhone at 28 percent. Android has moved to 19 percent share.
Getting
into interesting demographics
, RIM had the most users over the age of 45, while Apple had the most under 45. Over 50 percent of Android users were under 35 years of age.
Over the past six months, 41 percent of all new phone buyers are choosing to purchase smartphones, a six percent increase from the six month period before it.