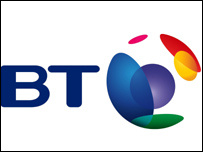 The Ministry of Sound has been forced to abandon targeting thousands of alleged music pirates in the UK after BT deleted most of the data it was seeking.
Solicitors for the record label had been trying to force
BT
to hand over subscriber information from gathered IP addresses to identify music sharers. Those users would then be contacted and offered a chance to settle a case to avoid going to court.
BT had delayed handing over subscribers details as it demanded to know exactly how the user information would be used and stored. However, BT has since deleted over 80 percent of the data that the solicitors were seeking. Ministry of Sound's solicitors said that BT had deleted 20,000 of the 25,000 requested details. The ISP says it was only complying with data retention policies.
"The Ministry of Sound and its solicitors are well aware of this,"
said a spokesperson for BT
. "
Upon request from Ministry of Sound, we saved as much of the specific data sought as we reasonably could and any not preserved must have been too old."
Despite the setback, Ministry of Sound says it remains committed to targeting uploaders of its music on file sharing networks.
"We will be making further applications for information from all ISPs,"
Ministry of Sound CEO
Lohan Presencer
said.
The anti-piracy actions in the UK have drawn much criticism and attention from the public as some Internet users reached out to the
BBC
and consumer groups saying they had been incorrectly targeted in such cases.