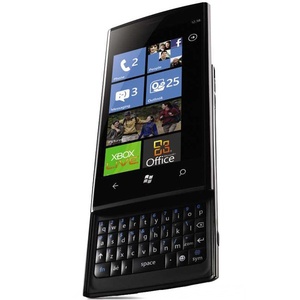 Dell
says it will replace its employees'
RIM BlackBerry
smartphones with Dell phones using
Windows Phone 7
, starting the transition "soon."
The company says the move will save them 25 percent on their smartphone expenses.
Dell will move all 25,000 employees to the
Venue Pro
, the recently launched WP7 device.
If you are a current Dell employee and use a BlackBerry, you will be given a Venue Pro along with a voice and data plan. If you do not have a BlackBerry, you will also get the Venue Pro, but with no data plan. Users can hop onto company Wi-Fi when at work or use Wi-Fi at home or around town.
Because they are eliminating BlackBerrys and the need for BlackBerry servers, Dell expects to shave 25 percent off their mobile communications costs.
Dell is also in talks with
T-Mobile
and
Microsoft
, looking for other discounts and better plans.
With a parting shot, Dell CFO Brian Gladden added (
via EW
):
"Clearly in this decision we are competing with RIM, because we're kicking them out."