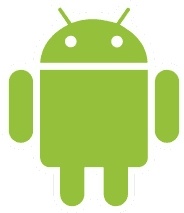 T-Mobile
has finally released the
Android 2.1
software update for the
Motorola Cliq
smartphone today, meaning Android 1.5 may finally be gone.
Until this week, about 8 percent of all Android handsets available were still running 1.5, which launched in March 2009.
The update is not available
OTA
yet, so users will have to download it manually. The instructions link is posted at the bottom of this article as the process is somewhat complicated.
With 2.1 comes turn-by-turn navigation for Google Maps, voice search, updated Media Gallery and Connected Music Player apps, and speech-to-text.
There will now be six more home screens, widgets can be rearranged and resized, quick actions are added, and favorites can be given a space on the homepages.
The Exchange server has been updated, as well as battery-life saving widgets such as the Power Control toolbar. Users will also get a built-in Task Manager.
More importantly, Cliq users will finally be able to download most of the apps in the Android Market. There were very few still fully compatible with 1.5.
Update instructions:
http://www.motorola.com/staticfiles/Support/Experiences/sdcards/US-EN/tmo/cliq/2-1_index.html