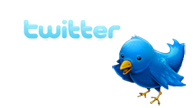 Cheng Jianping, a 46-year-old woman from China has been sentenced to a full year of "Re-education Through Labor" after she retweeted a joke her fiance had posted.
Her soon-to-be husband tweeted the
following
:
Anti-Japanese demonstrations, smashing Japanese products, that was all done years ago by Guo Quan [an activist and expert on the Nanjing Massacre]. It's no new trick. If you really wanted to kick it up a notch, you'd immediately fly to Shanghai to smash the Japanese Expo pavilion.
The tweet was in regards to China's recent dispute with Japan over uninhabited islands in the East China Sea. Nationalists in China began smashing Japanese products in protest over the situation.
Jianping retweeted her fiance's message and added the following words: "Charge, angry youth."
Both Jianping and her fiance "disappeared" a week after the tweets went up, and the news came out this week that Jianping had been sentenced to one year of labor camp without trial, for "disturbing social order." Her fiance was released without any charges.
Twitter is banned in China.