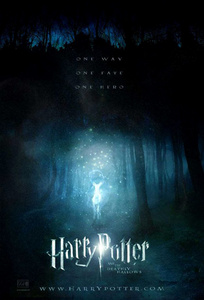 Yesterday, we reported that the first 36 minutes of the latest Harry Potter film was made widely available on the Internet, via a leak.
Harry Potter and the Deathly Hallows: Part 1
, will debut in the U.S. on Friday and is in theaters in some countries already.
The "extended clip," which is tagged as a
DVD-Screener
, has a large Warner Bros. watermark but is an otherwise intact first 36 minutes of the film.
Today,
Warner Bros.
has said they are looking into the leak, and will prosecute whoever leaked the movie.
Says
the studio:
"This constitutes a serious breach of copyright violation and theft of Warner Bros. property. We are vigorously investigating this matter and will prosecute those involved to the full extent of the law."