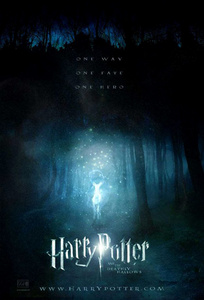 Despite the first 36 minutes of the film being leaked to the Internet earlier this week,
Harry Potter and the Deathly Hallows: Part 1
has set its sights on the highest box office open of all-time.
For the midnight Thursday showings, the film made $24 million,
with total Friday sales
totaling $61.2 million, the fifth biggest opening day of all-time.
Twilight: New
Moon
, owns that record, at $72 million.
That figure is also the highest opening for a Harry Potter movie, surpassing 2009's "Half-Blood Prince."
If the film mimics previous movies in the franchise, sales are expected to dip 9 percent on Saturday (from Friday) and 30 percent on Sunday, which would leave the latest film at $156 million for opening weekend. That figure will put the film within fighting distance of the current biggest opening, 2008's The Dark Knight, at just over $158 million.
Warner Bros. has said it is looking into the leak, not that it really matters anymore:
"This constitutes a serious breach of copyright violation and theft of Warner Bros. property. We are vigorously investigating this matter and will prosecute those involved to the full extent of the law."
Harry Potter and the Deathly Hallows: Part 1 is the first part of the final movie in the long standing franchise. Part 2 is set for a July 2011 release.