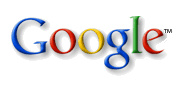 Google
is
currently in talks
with
Filmyard Holdings
in an effort to purchase the digital rights to
Miramax's
extensive movie archive.
The rights would help Google give
YouTube
a larger collection of feature-length content, which it currently lacks.
Miramax has over 700 films in its catalog.
Although unconfirmed,
Netflix
has been said to be in talks with Miramax, as well, trying to secure the rights to add the library to its "Watch Instantly"
streaming
service. Netflix currently offers 20,000 movies and TV shows.
Miramax was just sold earlier this year by
Disney
for $660 million.
YouTube has said recently that 36 hours of video are posted every minute to the video sharing site.