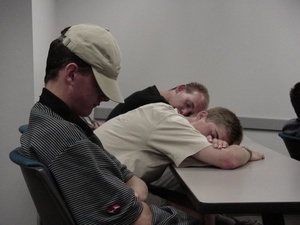 According to Cambridge computer scientist William Tunstall-Pedoe, April 11th, 1954 was the most boring day since 1900, with almost nothing of note occurring.
A general election happened in Belgium, a Turkish academic was born and Jack Shufflebotham, a famous soccer player for Oldham Athletic, passed away. Other than that, nothing of note happened on April 11th, 1954.
Tunstall-Pedoe used his computer program
True Knowledge
to come to that conclusion.
The program was fed 300 million facts about "people, places, business and events" that made news (even small-town local) and uses complex algorithms to link information together.
Adds Tunstall-Pedoe of the day (via
the Register
):
"Nobody significant died that day, no major events apparently occurred and, although a typical day in the 20th century has many notable people being born, for some reason that day had only one who might make that claim - Abdullah Atalar, a Turkish academic. The irony is, though, that - having done the calculation - the day is interesting for being exceptionally boring."
As for what True Knowlegde is really used for? The program should "provide a more intelligent way of searching the internet."