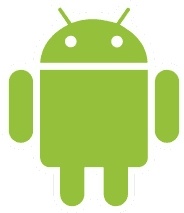 Google's head of Android Andy Rubin took to Twitter today to let the world know that over 300,000 Android smartphones are being activated each day.
Marking only the second time he has ever tweeted,
Rubin says, simply
:
"There are over 300,000 Android phones activated each day."
The number is a huge jump from the 200,000-a-day claim stated in August. In February the company claimed 60,000 per day and 160,000 in June.
Adds Rubin,
via MM
:
"It looks like Android is not just phenomenal but incredibly phenomenal in its growth rate. God knows how long that will continue."
Android has quickly become the most popular smartphone operating system in the United States, surpassing RIM and
Apple
in the Q3 2010.
Version 2.3 of the OS, dubbed Gingerbread, has just been unveiled and will be available next week via the new flagship Nexus S.