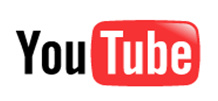 Google has launched YouTube 2.1 for Android devices running version 2.2 of the OS this week, the first time the popular video sharing site can be downloaded unconnected from the OS.
YouTube 2.1 is fully redesigned and should "mimic" the desktop version.
The update is the "fastest, most intuitive" mobile YouTube app created for any device,
says Google
.
Some of the welcome updates are the ability to read descriptions, post comments, see related content, rate the video in-play and in-page playback.
2.2 owners can download the app now, and it is natively built into 2.3 Gingerbread.