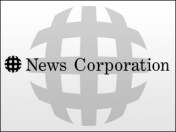 Reports suggest that Rupert Murdoch's News Corp. may get the go ahead to acquire full control over BSkyB without the need for concessions.
News Corp. is seeking to buy a 61 percent share of
BSkyB
that it doesn't already own, giving it complete control over the company. The deal is estimated to be worth about £7.8 billion (over $12 billion). Next week, the European Comission will back the deal,
sources familiar with the situation told Reuters
.
The European Commission will report that the deal does not have any significant anticompetitive impact. The communication's regulator in Britain is also reviewing the deal to determine if it would give News Corp. too much control over UK media, where it already owns The Sun, News of the World, the Times and the Sunday Times newspapers.
The European Commission set a December 22 deadline for its decision in the case.