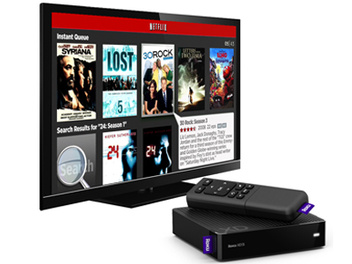 Roku, despite new competition from
Apple
, Google and others, seems to be striving in the set-top market, set to hit its millionth sale by the end of the year.
Revenue will surpass $50 million for 2010 and expects revenue to top $100 million in 2011.
Roku
CEO Anthony Wood says a huge portion of its sales (25 percent) come from
Amazon
, which currently shows the $80
Roku XD
at #9 on the best-selling gadgets list, followed by the $100
XDS
player at #11.
Rivals, like the $100
Apple TV
, are further down the list at #23, followed way further down by the
Logitech
Revue at #110 and the
Boxee Box
at #171.
At the same price as the Apple TV, the XDS offers more features, including
1080p
output.
To stay relevant, Roku will "counter with broader retail distribution, more products via licensing deals (such as the new Netgear Roku device), and more channels, bringing more content to its devices," adds
BI
.
You can read our review of the original Roku set-top here:
Review: The Roku Digital Video Player