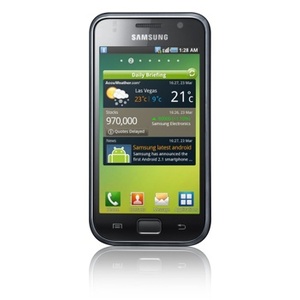 According to multiple
reports
,
Samsung
will sell 10 million Galaxy S smartphones this year globally, selling 3 million of the smartphones in November alone.
Additionally, the device has outsold the
iPhone
in South Korea, moving 2 million units compared to
Apple's
1.8 million sales.
Making the last figure more impressive is the fact that the Galaxy S just launched in SK in June, compared to the iPhone which launched in November 2009.
Globally, the numbers don't compare, as Samsung has sold nearly 10 million of the Android device while
Apple
is expected to sell 16 million iPhones in the Q4 alone.
Samsung sells the Galaxy S on all the major carriers in the U.S, as the AT&T Captivate, T-Mobile Vibrant, Verizon Fascinate, U.S. Cellular's Mesmerize and Verizon Continuum.