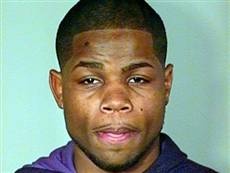 Jerome Taylor, of Connecticut, walked into the Northern Indian restaurant on State Street earlier this week, put on a mask and pulled an item from his pocket while demanding money.
The cooks each pulled out a knife and told Taylor they were not giving him anything.
Taylor then apologized, said he needed the money to feed his kid and proceeded to leave.
When police
officers
eventually caught him, he confessed but showed them that he had used an
Apple iPhone
and not a
gun
, or any other deadly weapon.
The restaurant cooks told the police afterwards that they felt sorry for Taylor and would not pursue charges, but the police have charged the would-be criminal with attempted robbery anyways.
Taylor added that his child was staying with a relative.