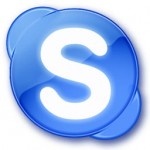 Last week,
Skype
had its second-longest outage, ever, with most of its users being unable to access the service for just over 24 hours.
Today,
Skype explained what happened
, which I will post a snippet of here:
On Wednesday, December 22, a cluster of support servers responsible for offline instant messaging became overloaded. As a result of this overload, some Skype clients received delayed responses from the overloaded servers. In a version of the Skype for Windows client (version 5.0.0152), the delayed responses from the overloaded servers were not properly processed, causing Windows clients running the affected version to crash.

Users running either the latest Skype for Windows (version 5.0.0.156), older versions of Skype for Windows (4.0 versions), Skype for Mac, Skype for iPhone, Skype on your TV, and Skype Connect or Skype Manager for enterprises were not affected by this initial problem.

However, around 50% of all Skype users globally were running the 5.0.0.152 version of Skype for Windows, and the crashes caused approximately 40% of those clients to fail. These clients included 25–30% of the publicly available supernodes, also failed as a result of this problem.
As part of an apology for the downtime, Skype has given a credit voucher to paying members, of $1. That $1 can get you around 30 minutes of international calls, says the company.