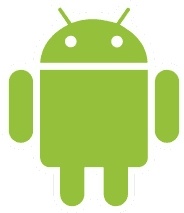 New figures from
comScore
say today that Android has finally surpassed Apple's iOS for second place in the U.S. smartphone OS market.
For the three month period ended November 30th, RIM's BlackBerry led the way at 33.5 percent, followed by Android at 26 percent and iOS at 25 percent.
At the end of August, BlackBerry had 37.6 percent share, with Android taking the lion's share of what RIM lost.
Apple
only added 0.8 percent to its share during the period.
Furthermore, a Nielsen report shows that 31 percent of Americans now use a smartphone, leading to a strong increase in competition from smartphone makers.
If the WSJ is accurate, Apple will launch a
CDMA
Verizon iPhone on Tuesday, which is expected to add over 10 million iOS sales in the Q1 2011.