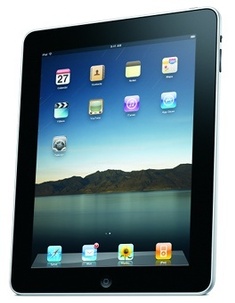 This weekend, Digg founder Kevin Rose added fuel to the iPad 2 rumor mill fire, claiming an introduction of the tablet is coming within a month.
Says Rose
:
I have it on good authority that Apple will be announcing the iPad 2 in the next '3-4 weeks,' possibly Tuesday February 1st. The iPad 2 will feature a retina display and front/back camera. If you're thinking of buying an iPad, hold off for now.
Outside of the Retina Display and dual-cameras, other oft-posted rumors include the addition of a USB port, a larger, improved speaker and slimmer form factor.
From the retail side, Apple has kept most of its overstaffed holiday personnel employed, and limited vacation time for a three-week period from the end of January into February for all staff. Vacation time is always limited when a large product launch is in store, such as an updated iPhone.
Apple had been expected to begin selling the iPad 2 in April, a year after the launch of the first generation tablet.