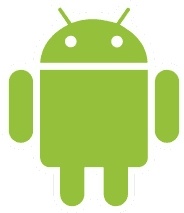 Despite 300,000 Android devices being activated daily, only 0.4 percent of all users are running version 2.3 Gingerbread, the latest upgrade to the mobile operating system.
The figure comes via Google's Android Developers website, with the note that Gingerbread's low adoption rate is thanks to the fact that it is only available on the
Samsung
Nexus S, which was released last month.
Google says (
via LAT
) that 51.3 percent of all devices are now running 2.2 Froyo, with 2.1 Eclair being run on 35.7 percent of Android devices.
The 2.1 figure is so high mainly thanks to Samsung's failure to upgrade Galaxy S owners to 2.2. There is still no official word or timetable for the update, leaving 11 million owners with an outdated operating system for the time being, unless they root their devices.
Users with the ancient 1.5 and 1.6 variants make up the remaining 12.6 percent.
The fragmentation of the operating system has been a main critical point of Android over the past year, with critics pointing to iOS 4.xx, which is on around 90 percent of all iPhones and iPads and is pushed to devices by
Apple
themselves, and not by the carriers.