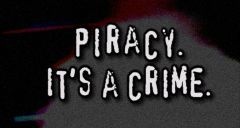 The International Federation of the Phonographic Industry's (
IFPI
) latest Digital Music Report has painted a bleak picture for the music industry, explaining how its value has been cut by a third in just seven years, with no end in sight.
Digital music revenue has grown 1000 percent in the time frame, but growth has slowed from triple digits earlier in the century to just 6 percent in 2010.
The digital sales account for 1/3 of the industry's total revenue.
Adds IFPI chief executive Frances Moore:
"While record companies are innovating and licensing every viable form of music access for consumers. The music industry is still hemorrhaging revenue as a result of digital piracy."
Moore says that piracy is a
"crisis affecting not just an industry - but artists, musicians, jobs, consumers, and the wider creative sector."
On the "positive" side, the report applauded the shut down of LimeWire and the traffic block of the Pirate Bay in a few nations.