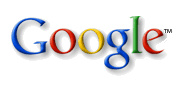 Google CEO Eric Schmidt, who announced last week he will be stepping down to be succeeded by co-founder Larry Page, will receive a $100 million equity award as a parting gift.
The stock and option award will be the first for Schmidt since he joined the company in 2001.
Whilst losing his title as CEO, Schmidt will remain as executive chairman, in charge of external matters like relationships with governments and other partnerships.
Page
says the decision
was made to "speed up decision-making at the top" of the search giant.
Furthermore, Schmidt will cash out of $335 million worth of company stock. After the move he will still have $5.4 billion in shares remaining.