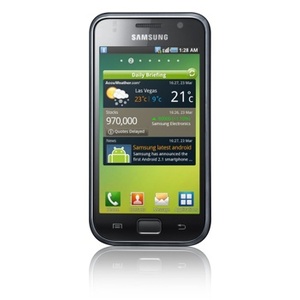 Samsung
Galaxy S Vibrant owners will finally receive their
OTA
Android 2.2 upgrade, after months of waiting.
The Vibrant is the T-Mobile model of the device, which sells as the Captivate on AT&T, the Fascinate on Verizon and the Epic 4G on Sprint.
Because Samsung would not give a detailed answer as to why 10 million Galaxy S owners were still without the update, rumors began flying that the manufacturer was purposely sinking the update to not "devalue" the upcoming 4G models of the device.
As a response, Samsung said:
Samsung does not charge carriers for updates to new versions of Android. We are working to make the Android 2.2/Froyo upgrade available to all U.S. Galaxy S owners as soon as possible. Due to the complexity and unique functionality of each Galaxy S device, we are performing additional testing.
T-Mobile
has said
the delay was purely technical and the OTA update will hit all Vibrant users within the next month.
Verizon, AT&T and Sprint have not announced any 2.2 update, yet.