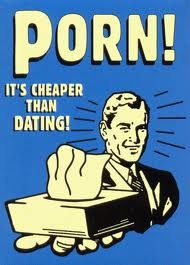 Internet security company BitDefender has reported this week that pornography is the top reason the average user gets hit with malware on their computers.
According to the firm, 63 percent of users who visited adult sites "compromised their security on multiple occasions."
Says the company (
via Thinq
):
This BitDefender survey confirms that users should think twice when accessing pornographic sites since this is an area that cyber criminals continue to exploit.

Over 60 per cent of respondents admitted that they have had malware-related issues more than once as a direct consequence of accessing adult content. The findings of this study should make users consider whether accessing these sites is worth compromising their systems, data and work.
72 percent of the 2017 people surveyed admitted to searching for and viewing adult content. Of that list, 78 percent were men and the rest were female.
Surprisingly, 69 percent of those interviewed accessed the adult sites from home while a full 25 percent accessed from work and 6 percent from public Internet cafes.