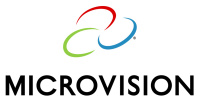 Over the past few days, rumors have surfaced that the upcoming
Apple
iPhone 5 will include a pico projector, but manufacturers have quickly quashed that,
claiming
the "related R&D is still not mature and demand from consumers has yet to appear."
The parts makers speculate smartphones will begin seeing mass produced pico projector modules in 2012.
Currently, pico projectors offer poor image quality, weak lumen rate and take an exceptional amount of power to run.
Samsung
,
LG
and even RIM have each released phones with pico projectors, and other companies have integrated the projectors into their digital cameras, but sales volumes have been very low.
Current estimates say 1 million devices will ship in 2011 with pico projectors, as the prices still remain high. A DLP-based pico projector module still costs over $50 USD.