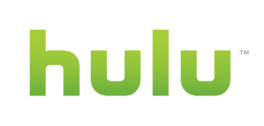 Viacom has announced they have signed a new deal with Hulu which will return content to the video
streaming
platform.
Last March, Viacom pulled popular TV shows like 'The Daily Show with Jon Stewart" and "The Colbert Report" after a scuffle with Hulu over financial terms.
Today's new deal will give access to Comedy Central, MTV and BET content.
The Daily Show and Colbert Report will stream for free (with ads), the day after they air on TV, but other shows, like 'The Jersey Shore' will only be available to Hulu Plus subscribers.
Hulu Plus costs $8 per month. Most of Viacom's shows will stream with a 21-day delay, but back catalogs will be readily available.
Says Viacom CEO Philippe Dauman (
via WSJ
):
We didn't feel the revenue model was appropriate at that time. We're going to be getting both ad revenues and subscription fees. That's the kind of model that has worked well in the traditional universe, and one that we think is a positive trend in broadband.