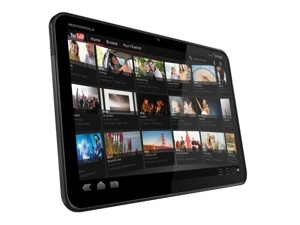 According to a new report by iSuppli, tablet shipments will increase by 1200 percent by 2015, as demand continues to grow.
Tablet shipments were 17.4 million in 2010 and will reach 242 million in 2015, says the research firm.
The new report claims that Android 3.0 Honeycomb will help "propel" the market forward, before Windows-based tablets begin to truly cut into the "traditional" desktop and laptop markets.
Says Rhoda Alexander, director of monitor research at iSuppli (
via PCM
):
The remarkable expansion of the tablet market from 2010 to 2015 will be driven by three successive waves of growth. The first wave, which is hitting in 2010 and 2011, was created by the arrival of the iPad and the ensuing tsunami of demand for the device. The second wave, arriving in 2011 and 2012, will be propelled by a deluge of iPad competitors, particularly Android-based models. The third wave, which will turn up in 2013, will consist of a flood of models based on the Windows operating system that will expand the reach of tablets into traditional computer markets.
iSuppli also says "media tablets" like the iPad and Honeycomb devices will account for 202 million units in 2015, while tablets that run full operating systems, like Windows or
Linux
, will account for the other 39 million.
Finally, the firm believes the iPad will no longer be the market leader by 2013, as Android takes the crown and Windows-based tablets dip into market share.