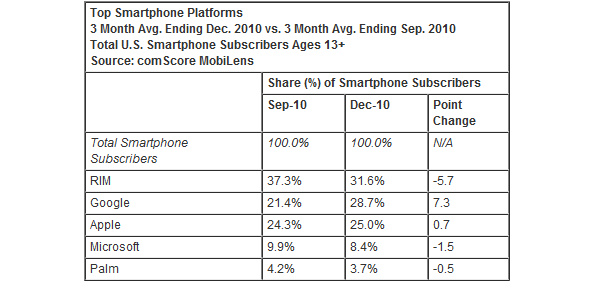 According to comScore's latest figures, Google's Android smartphone OS is closing in on RIM's BlackBerry OS for most popular mobile OS in the U.S.
Overall, smartphone ownership has increased 60 percent year-over-year (YoY), to 63.2 million.
Total Americans, aged 13 and up owning mobile phones, jumped to 234 million.
In the smartphone market, RIM remained on the top, at 31.6 percent, taking a -5.7 point change YoY.
Android exploded to 28.7, a 7.3 point change.
Apple
kept its ongoing growth, moving .7 points to 25 percent, while Windows fell to 8.4 percent and
Palm
fell to 3.7 percent.
(
via comScore
)