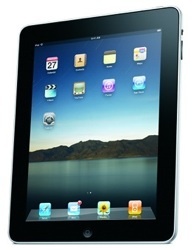 JPMorgan Securities has noted today that it expects the tablet market to grow into a $35 billion behemoth in 2012, taking a significant share from the PC market.
Furthermore, the increase in competition will lead to a steep price drop in prices, for both tablets and PCs.
Growth will be spurred by educational and enterprise customers and the continued improvement of tablet operating systems, like Android 3.0, iOS, WebOS and eventually Windows.
Says
one JPM analyst
:
We expect tablets to have an increasingly negative impact on PC shipments. More than 35 percent of tablets sold in 2012 will be cannibalistic, particularly as relates to netbooks and notebooks.
The bank raised its 2011 tablet revenue forecast to $26.1 billion, as well, on shipments of 48 million tablets.
It expects almost 80 million tablets to be shipped in 2012.