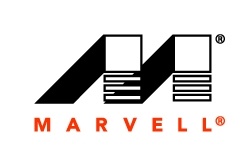 Marvell Technology posted weak earnings on Friday, leading to a 10 percent dip in the company's shares.
Perhaps more notably, Marvell's report highlighted the continued struggles of RIM, maker of the BlackBerry smartphones.
Marvell makes the application processors in BlackBerry devices.
Overall revenue in the wireless and mobile markets fell 13 percent year-over-year and CEO Sehat Sutardja said the decline was due to the fact that RIM "was shifting entry-level smart phones, an area where we do not currently participate."
The shift came as a shock to most,
although one analyst explains
:
Demand for low-end smart phones is rapidly outpacing growth in the high-end segment in emerging economies given their lower cost.

RIM Blackberrys are particularly attractive in this market given the Blackberry Messaging service which allows free Blackberry-Blackberry messaging and lowers the total cost of usage.
Nielsen reported this week that Android had taken the crown as top smartphone OS in the U.S. with 29 percent share, followed by iOS and BlackBerry at 27 percent each.