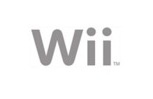 TechRadar
is saying today that
Nintendo
is planning to unveil the
Wii
2 at the upcoming Electronic Entertainment Expo (E3) in June even though the gaming company has repeatedly denied that the console is even in development.
Just last month, the company said it was not ready to begin phasing out the Wii, despite at least five quarters of declining sales.
The Wii remains a "last generation" console, whereas gaming rivals Xbox 360 and PS3 are "current generation," with better Internet connectivity and better graphics among other features.
TR
speculates that the new Wii 2 will boast a hugely improved spec sheet, including a quad-core processor, a
Blu-ray
drive, and built-in projector.
Nintendo quickly responded with a "no comment."