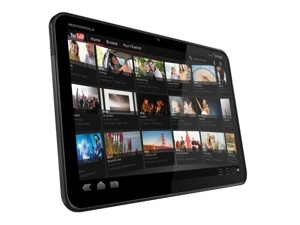 Yesterday, Verizon publicly stated that sales of the
Motorola
Xoom tablet are very strong, but at least one analyst disagrees.
Trip Chowdhry of Global Equities Research says today that sales are in fact, "very weak," and short battery life and "poor software quality" are killing the tablet.
Says Chowdhry (
via Barrons
):
Google Honeycomb is suffering from frequent application freezes and crashes and the battery life is very inconsistent – lasts sometimes for 2 hours, and sometimes for 6 hours. The battery standby life is mere 10 – 12 hours vs. 30 days on Apple iPad.
The analyst calls the Honeycomb interface "extremely complicated and confusing, and does not come naturally – you really have to work on it," citing conversations with Xoom owners.
Chowdhry concludes that Honeycomb, and Android tablets in general, may
"struggle to get mass adoption – and probably be relegated to Tech Community only."