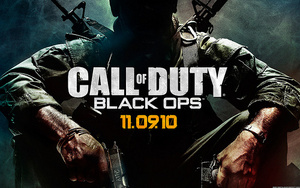 According to
new figures
from the NPD Group,
Call of Duty: Black Ops
is now the "top-selling video game of all-time" in the U.S., surpassing
Wii
Play.
The game sold 13.7 million copies since its launch in November, an impressive number that easily eclipses its predecessor, Modern
Warfare
2.
Activision knows it has a winner, as well, and is planning Modern Warfare 3, an online version of the game and an "action adventure" COD, all before 2013.
While Black Ops may be the best-selling game in the U.S. ever, it has a long way before it can surpass the global sales of some other notable games.
Wii Play
has sold 27.38 million copies worldwide,
Mario Kart
Wii has sold 26.50 million copies and
Grand Theft Auto: San Andreas
is nearing 20 million.