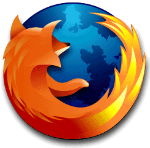 Mozilla
has expressed surprise after hearing that
Microsoft
had abandoned support for Windows XP with the release of Internet Explorer 9.
IE9, released last week, does not support the decade-old operating system, which is still the most popular operating system, although 2009's Windows 7 is quickly gaining.
According to
NetApplications
, XP still accounts for 55 percent of all PC users, with Windows 7 second at 23 percent.
Microsoft explained their decision with the launch of IE:
We knew we didn't want to optimize for the lowest common denominator, you need a modern operating system. [Supporting XP would have been] optimizing for the lowest common denominator. It's ten years old. That's not what developers need to move the Web forward.
Mozilla disputes that, for the most part, with Johnathan Nightingale, the director of Firefox saying
(via CW)
:
For me, the most interesting thing is not the quibbling about what browser [boasts] full hardware acceleration. What surprises me the most is that acceleration is not available for Windows XP.
Firefox 4 and IE9 support hardware acceleration through
Direct2D
and
Direct3D
, but Direct2D is not available with XP, so even Firefox 4 only supports partial acceleration for the aged OS.
Concludes Mozilla:
That took us a lot of work. We had to do almost twice the work to accelerate [Firefox 4] on Vista and Windows 7, and Windows XP. But by our count, Windows XP still accounts for 40% to 50% of the Web. Our obligation is to the users, and Windows XP is not a part we can cut out.