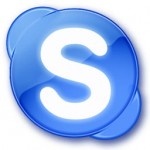 Skype
has announced today that 30 million users were online today concurrently, a new record for the service.
Says the company:
A few hours ago, Skype passed a new milestone. There were 30 million people, online on Skype, at the same time.

As we cut the (blue) cake at Skype HQ, it's a good opportunity to remind you that if there's someone in your life who doesn't use Skype, there's never been a better time to tell them about all the wonderful things you can do – video calling on computers, mobiles and TVs, great value calls to phones, instant messaging, sending files and more.
The milestone is good news for the service, which saw its second-longest outage, ever, in December with most of its users being unable to access the service for just over 24 hours.
Skype ended up crediting every paying user $1 for the down time.