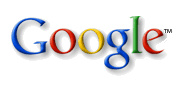 Google has announced today that Kansas City, Kansas will be the first city to get the search giant's fiber optic network.
Kansas City has a population of around 145,000.
The network promises speeds of 500-1000 Mbps and is easily 100 times faster than what the average American has, currently.
Google's fiber network
will be completed in 2012
.
The company has promised it has no plans to become an ISP so the move is likely a way to get the ball rolling on improved networks in parts of the country where Internet is slow, and competition is non-existent.