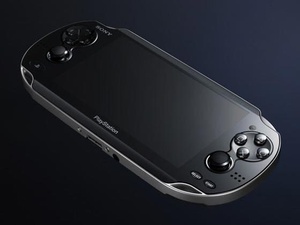 Jack Tretton, president of
Sony
Computer Entertainment of America has confirmed this week that the upcoming NGP (PSP2) may be delayed due to the earthquake and tsunami that killed thousands in Japan and disrupted production for hundreds of companies.
Instead of being released in Asia, North America and Europe in September,
Tretton says
the company may have to release the device in just one region, delaying the release until 2012 for the other two major regions, due to the disaster.
Analysts immediately worried about what a delay would do to Sony, as
Nintendo
recently launched the
3DS
gaming handheld in all major regions and
Apple
is expected to release its updated iPod Touch in September.
For controls, the updated handheld adds dual micro-analog sticks, giving gamers a feature they begged for on the original
PSP
.
The device has a massive 5-inch multi-touch OLED screen with 960×544
resolution
, a multi-touch panel on the back and will run on a quad-core ARM cortex processor.
Sony has added tilt-sensitive SIXAXIS controls, standard and front-side cameras,
GPS
, an electric compass, Wi-Fi and 3G support, and access to Android gaming.
The NGP is expected to sell for $300, $50 more than the rival
Nintendo 3DS
.