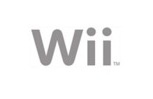 According to
multiple sources
,
Nintendo
is planning to unveil the
Wii
2 at the upcoming E3 event in June, while at the same time slashing the price of the Wii to $150 beginning May 15th.
The sources say the new Wii will boast more powerful specs than the PlayStation 3 and a newly redesigned controller will have a built-in
HD
screen.
Game publishers have already been alerted to the new console, and launch titles are already in the works for the 2012 anticipated launch.
Outside of having more powerful graphics than the PS3 and Xbox 360, the console will be backwards compatible with all current Wii games.
The timing works well with the rumor that Nintendo also plans to slash the price of the Wii to $150 next month, and then to $99 in 2012 ahead of the Wii 2 launch.