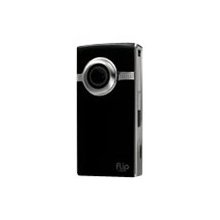 The Flip video camera brand, started in 2007 and purchased by Cisco in 2009 for $590 million has been dropped, with the company shutting down the whole division.
In its first year of availability, the Flip was a huge success, selling two million units.
Along with shutting down the full video camera division, Cisco says 550 jobs will be removed as part of a "reorganization plan to save money and expand offerings for customers." The company
is looking to move those 550 employees to other divisions
.
Although Cisco did not specifically cite it, the Flip has been made obsolete by smartphones, which almost all feature
720p
video recording.
Most consumers do not want to have to carry around multiple devices when one can do all and analysts always questioned the purchase as it is far removed from Cisco's core businesses.
Regardless, with over $40 billion in cash still on-hand, Cisco can quickly forget the mistake.