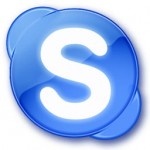 Following two nights of speculation,
Microsoft
has confirmed it will be purchasing
Skype
for $8.5 billion in cash.
The deal has already been approved by both boards of directors.
Skype has 170 million "connected users" and those users ran over 207 billion minutes of voice and video in 2010.
Microsoft says:
The acquisition will increase the accessibility of real-time video and voice communications, bringing benefits to both consumers and enterprise users and generating significant new business and revenue opportunities. The combination will extend Skype's world-class brand and the reach of its networked platform, while enhancing Microsoft's existing portfolio of real-time communications products and services.
Skype will be added to the Xbox 360,
Kinect
, Windows Phone, Lync, Outlook, Xbox Live "and other communities."
The service itself, will continue to run independently.
Concludes Microsoft CEO Steve Ballmer:
Skype is a phenomenal service that is loved by millions of people around the world. Together we will create the future of real-time communications so people can easily stay connected to family, friends, clients and colleagues anywhere in the world.