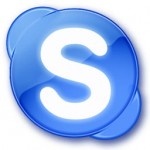 Microsoft
is on the verge of purchasing Internet phone company
Skype
for over $7 billion, in what would be the company's largest ever acquisition.
Negotiations are in the final stages but the deal could still fall apart, say multiple sources speaking to
WSJ
.
Skype has 663 million users globally and says 207 billion minutes of voice and video calls were made over the service in 2010.
In 2007, Microsoft overpaid for online advertising firm aQuantive, paying $6 billion in what is their current largest deal, ever. In 2008, Microsoft offered $48 billion for Yahoo but was turned down and eventually the deal collapsed. Yahoo is valued at $25 billion today so it certainly appears that Microsoft dodged a bullet.
The Skype deal will be very expensive given the company's history of no profits.
In 2010, Skype had nice revenue of $860 million but lost $7 million. Google and Facebook were reported as being interested in the VoIP company, as well.