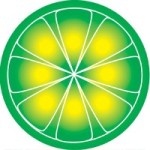 LimeWire has decided to settle with the record labels in their federal copyright infringement suit, paying $105 million and finally marking the very end of an era.
After five years of litigation, LimeWire
will pay out the money to 13 record labels
; Arista, Atlantic, BMG Music, Capitol, Elektra, Interscope, Laface, Motown, Priority,
Sony
BMG, UMG, Virgin and Warner Brothers
LimeWire was shut down in October by judge Kimba Wood, who ruled that the company behind the
P2P
service was liable for wrongfully assisting users in pirating digital recordings.
Had the trial continue on to a jury, LimeWire was facing penalties of up to $1.5 billion, $150,000 maximum each for 10,000 tracks.
At its peak, LimeWire had 50 million monthly users, sharing hundreds of millions of tracks.