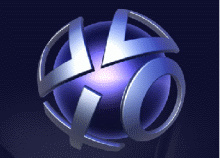 According to Internet security expert John Bumgarner, Sony's computer networks are still not fully secured, even 28 days after hackers attacked the PSN and SOE, compromising the personal data of 101 million gamers.
Bumgarner says he found "a handful of security flaws" in the company's networks while studying its systems online. The security expert apparently found a "potential bonanza for hackers by using little more than a web browser, Google's search engine and a basic understanding of Internet security systems."
The expert knows what he is talking about, being the chief technology officer for the U.S. Cyber Consequences Unit and a U.S. military special operations veteran.
Over the past week,
Bumgarner says
that
Sony
did fix three of the five flaws he had found.
Several glaring flaws still remain, however, and that is without the expert trying to break into password-protected sites or exploit any vulnerabilities.
As a small compromise for the downtime, Sony is offering all users 1 free year of identity theft protection and insurance, two free PS3 games, and a free month to PlayStation Plus.