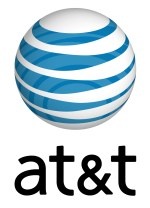 AT&T has confirmed a record break-up fee if regulators do not approve its proposed $39 billion acquisition of T-Mobile USA.
The carrier will pay $6 billion in fees and other benefits to T-Mobile parent Deutsche Telekom, a record by a large stretch, implying AT&T has a strong belief the deal will be approved.
Says a Deutsche Telekom spokesman (
via Reuters
):
$3 billion would flow directly in cash, but Deutsche Telekom would also receive spectrum and a national roaming agreement. The company did not put a value on that, but according to analysts' estimates the spectrum and roaming agreement would amount to $3 billion.
The spectrum is likely worth the bulk share, or $2 billion, with the roaming agreement worth the rest.
That being said, Deutsche Telekom CEO Rene Obermann says he believes the deal will be approved sometime before June of 2012.