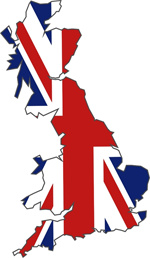 Thanks to the Hargreaves report, which reviews UK copyright law, it appears that a few of the more archaic points of the laws will be revised for the digital age.
One such law makes it illegal for UK residents to rip DVDs, CDs and Blu-rays to your PC, even if you are simply trying to rip some MP3s from a
CD
to place it on your media player.
While there has been very little enforcement of the law in history, software for ripping discs is illegal in the UK. Hargreaves says this puts UK at an unfair economic position against other countries, including the US.
Says
the report
:
My recommendations set out how the intellectual property framework can promote innovation and economic growth in the UK economy.

They are designed to enhance the economic potential of the UK's creative industries and to ensure that the emergence of high technology businesses, especially smaller businesses, in other sectors are not impeded by our IP laws.
Additionally, the report wants the rules relaxed on parodies and reworkings of original content, which should help users who want to upload covers and other videos to YouTube.