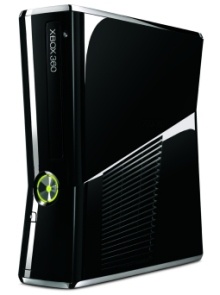 According to Eurogamer, Microsoft is set to announce full stereoscopic 3D features for the Xbox 360 games console very soon.
The report says that the support works exactly like the
PlayStation 3
's 3D effects, providing HDMI stereoscopic 3D in the 1280x1470 twin 720p framebuffer configuration, giving a 720p image per eye.
"They'd be mad not to do it, is all I can say,"
said Eurogamer's source
, who is said to be close to continued Xbox 360 development.
"The machine is not only very capable, it's more capable than the PlayStation 3 of doing stereo, assuming you don't have one of the old crappy ones with the composite leads... assuming you have a HDMI Xbox."
The source went on to hint that the announcement will be made at
E3
this year.
"Microsoft is going to have to go on stage to say something, aren't they?"
The PS3 officially got stereoscopic 3D functionality last June bia a firmware update, and is still the only console to offer it as a feature. Some titles for the Xbox 360 do tout the effect, but render using 3D techniques based on the principle of two distinct images crammed into one 720p framebuffer.
Microsoft's
Aaron Greenberg
commented last year that the Xbox 360 is fully capable of providing for stereoscopic 3D titles, but the question is whether consumers are interested in it.
The support is expected to be added to the Xbox 360 via a Dashboard update in the near future.