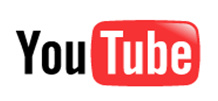 YouTube has just turned six years old, and has more milestones to report to the world on its relentless growth.
Founded in 2005,
YouTube
's ease of use and potential has attracted hundreds of millions of people to the service. The idea that a video in almost any format could be uploaded by the user, and then converted and provided on its own YouTube page (and could be embedded anywhere else) attracted drones of people to the service.
That growth only seems to accelerate for YouTube, which is now reporting that over 48 hours of video is uploaded to the site every single minute. So in just one minute, two whole days of video content has been added to YouTube's incredibly vast digital vaults.
To compare that to last year, it represents a 100% increase in the amount of content being uploaded at any given time.
All of that content needs viewers to have any purpose on the video sharing giant, and YouTube is now reporting that it delivers 3 billion video views every single day.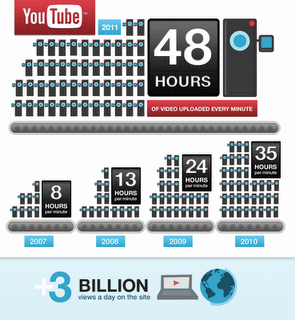 Now YouTube is challenging its users to keep up the momentum , so that it can one day in the near future reach 72 hours of video footage per minute, and 4 billion daily views. To help this, the service is constantly making improvements to aid content creators and to provide its service on as many platforms as possible.